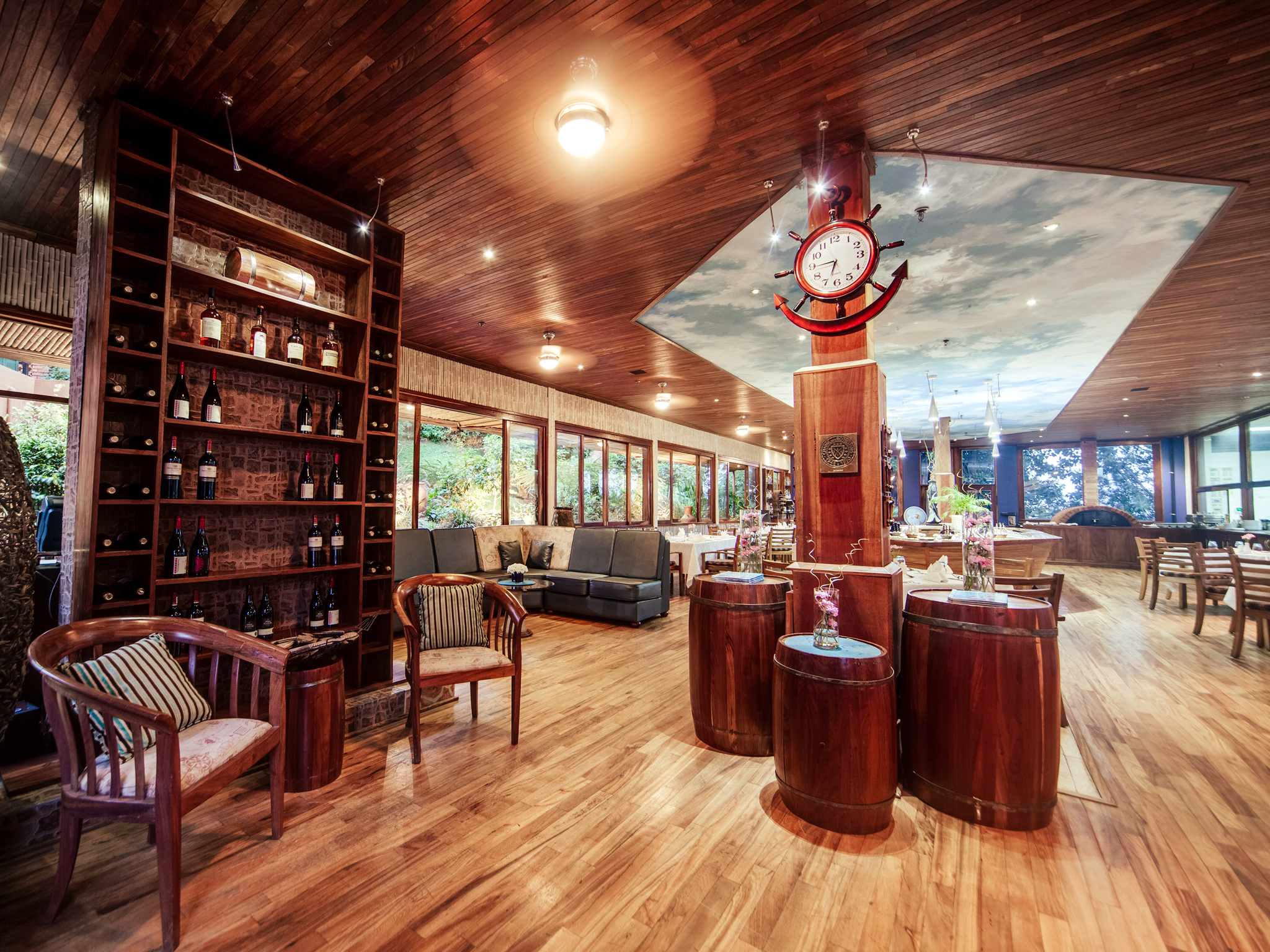 Seven Seas - A Culinary Journey
Sheraton Kampala Hotel's newest Restaurant is a one of a kind specialty restaurant in the heart of Kampala that caters to your seafood, pasta and steak cravings.
The signature fish boat display boasts the freshest catch from around the world which you can personally select from the varied presentation and have it prepared by our trained and experienced chefs.
The menu also offers Chefs' ala carte recommendations prepared to your personal taste; from Dorado, Mackerel to Lobsters, Crabs and Octopus, accompanied with your choice of specialty sauces. Whatever your choice, we aim to ensure you have a memorable dining experience.
The restaurant offers a seating capacity of 80 guests and a warm ambience brought to life by the restaurant's laid back and nautical contemporary wooden design.
You can choose to dine inside under the warm cosy wooden ceiling adorned with white sails or on the romantic alfresco deck with the sound of the rushing water created by our beautiful outdoor fountain.
Wherever you decide to dine you will be well catered to by our fully trained waiting staff that will provide you with world-class personalized services.
A choice of excellent wine will compliment your seafood experience, and our trained sommelier will be there to help you chose the most favourable wine and a cocktail of your choice from the wide selection of premium beverages that the restaurant has to offer.
Cuisine: Seafood & Steaks
Atmosphere: Relaxed
Setting: Alfresco Deck
Opening Hours
Lunch: Monday - Friday
12.30 PM - 15:00 PM
Dinner: Monday - Saturday
19:00 PM - 23:30 PM